I do love to spend rather a lot of time browsing the Internet and daydreaming of all the things that I'll buy when I win the lottery. So I decided I might as well start
boring you
sharing them with you. Welcome to the very first mumatalk Monday must-have!
Tomorrow I am turning to the dark side. Yes after some convincing from my husband I am abandoning BlackBerry and having my first iPhone delivered *shudders* Do I feel like a traitor? Yes. Do I recognize the shopping opportunity for a new phone case? Most definitely.
Yesterday I described to my husband what my ideal case would be like. I explained I would need something that could contain my phone, a couple of cards and a bit of cash. That I could just grab and have the essentials with me for a quick trip to the shop. And ideally if it was like a small across body bag so that it remained on my person but left my hands free for chasing after a toddler then all the better. I thought it was a pipe dream. Imagine my excitement when one of my first searches today came up with
this
: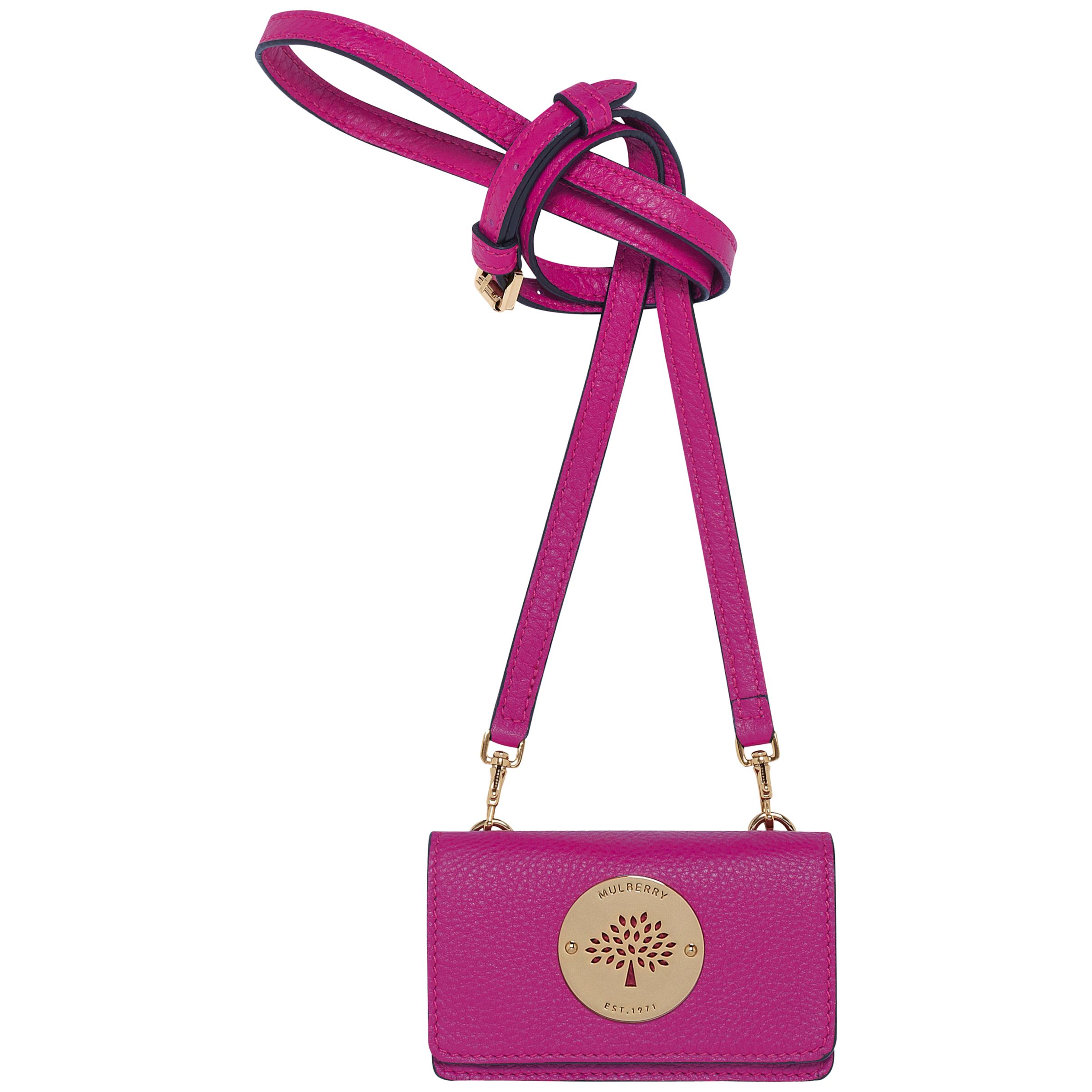 Mulberry Daria Mini Messenger Case for iPhone, Fuchsia Pink
How happy do you think my husband is NOW that he's put me in the position where I NEED a new case?...